Hurricane Irma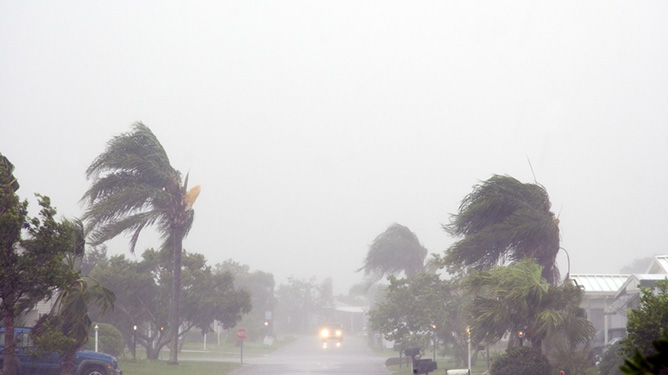 The strongest Atlantic basin hurricane and one of the most destructive in United States history, Irma was a catastrophic storm that broke records and wreaked havoc on the state of Florida and beyond.
Hurricane Irma made landfall in the Florida Keys during the early morning of September 10, 2017, but it was days earlier when its wrath truly began. On September 4, Florida Governor Rick Scott declared a state of emergency and ordered an evacuation for 6.3 million people, which is the largest in U.S. history. In addition to Florida, states of emergency were declared in Georgia, North Carolina, South Carolina and Virginia.
A category 4 at landfall, Irma was a behemoth storm that battered Florida. It traveled from the Keys to the state line about 500 miles north directly through the center of the state, losing its hurricane classification just before crossing into Georgia. Its dissipating winds eventually made their way into Tennessee, where minor damage was reported.
Hurricane Irma caused $50 billion in damage and left more than 15 million people without power in Florida. It went down as the fourth-most destructive hurricane in U.S. history at the time and will remain one of the most devastating hurricanes in Florida history.